December 8, 2017 - 11:30am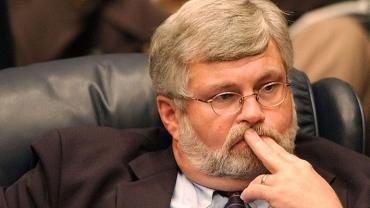 Jack Latvala
Sen. Jack Latvala may still be serving as a state lawmaker, but the allegations he sexually harassed and groped six women seem to have had repercussions on his gubernatorial bid. Last month, the Clearwater Republican's committee reported only one donation, the slowest month for Latvala in quite some time. 
Latvala's Florida Leadership Committee cashed in one check, for $5,000 from the Florida Association of Health Plans political committee, on Nov. 17, just a few weeks after POLITICO Florida published a story alleging Latvala had made inappropriate comments and groped six women in Tallahassee. 
The donation was the only one last month.
To compare, the $5,000 grab paled in comparison to recent months of fundraising for Latvala, who has always been talented at raking in the dough. 
Latvala brought in $234,000 in October through the committee, with the top donations coming from Florida Jobs PAC, U.S. Sugar, American Traffic Solutions and AFSCME, which each donated $25,000 each to the FLC.
Despite the slow month, FLC tapped into its reserves, spending nearly $200,000 from November to December. Expenditure reports show Latvala's committee gave $50,000 to the Republican Party of Florida and spent another $37,000 on mailers and printing costs.
Latvala officially kicked off his campaign for governor in August but had been stuffing his war chest in fundraising well before his bid for the governor's mansion began.
Latvala had $4.1 million cash on hand at the end of October, but a dark cloud fell over his campaign at the beginning of November when the POLITICO Florida story was released.
The past month has been riddled with problems for Latvala, who is currently facing an investigation from the Florida Senate over the allegations. 
Latvala has launched into an all-out counteroffensive against the claims of sexual misconduct, engaging in what some lawmakers, like future Senate President Wilton Simpson, R-Trilby, say has been a "smear campaign" against one of the accusers, top Senate aide Rachel Perrin Rogers.
Sen. Lauren Book, D-Plantation, also filed a Senate Rules Committee complaint against Latvala, accusing the former Senate budget chief of "outing" Rogers and attempting to intimidate the other five women into silence. 
"I knew that I needed to do something," Book told the Sun Sentinel. "I knew that other individuals wouldn't feel safe coming forward if somebody didn't put a stop to that behavior or call it out for what it is. It's threatening, it's wrong, it's conduct unbecoming a senator or any human being."
Other Republican gubernatorial candidates didn't seem to have quite the same month as Latvala, with several of them reeling in six figures for their bids at higher office. 
Commissioner of Agriculture Adam Putnam, the first Republican to declare his candidacy, raised nearly $1 million through his Florida Grown political committee and campaign in November, putting him in first for overall fundraising numbers. 
House Speaker Richard Corcoran, R-Land O'Lakes, raised over $750,000 through his Watchdog PAC political committee, giving him extra cushion for a potential gubernatorial bid. Corcoran has not yet announced whether he will run or not, but insiders say the possibility is incredibly likely.
Latvala maintains his innocence, but admitted to the Times/Herald he "might not make it to his dream job." 
In a post on Facebook, Latvala seemed disheartened but vowed to push on against the allegations. 
"I guess I will keep fighting," he wrote.
Reach reporter Allison Nielsen by email at allison@sunshinestatenews.com or follow her on Twitter: @AllisonNielsen.
---