November 20, 2017 - 5:00pm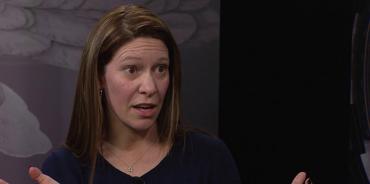 Sally Boynton Brown
Florida Democratic Party president Sally Boynton Brown has resigned amidst a flurry of controversy when two former party staffers said she "enabled" FDP chairman Stephen Bittel's "creepy" and "inappropriate" behavior towards female staffers.
Boynton Brown made the announcement late Monday afternoon.
"After much prayerful consideration I tendered my resignation to Chairman Bittel and Vice-Chair Mount this afternoon," Boynton Brown wrote in an email to party leaders. "I can't begin to tell you what a pure pleasure it was to work with you. The people of the Democratic Party are our greatest asset and I hope you never forget the power you have to make real change happen everyday with your actions."
Brown requested officials "follow her lead" and put the people "above all else" moving forward. 
"They work tirelessly, selfishly and sacrifice every day to support the work you do," she wrote.
Boynton Brown is the second high-profile official in the FDP to announce they are stepping down from their jobs. 
Her resignation comes on the heels of a FloridaPolitics report in which two women said she enabled the sexual harassment of female staffers by Stephen Bittel. 
"He would do it in front of Sally," one woman said. "He was really into talking about sex, and if you went along with his conversations he would be more amicable to working with you."
Boynton Brown defended Bittel amidst the accusations.
"In my experience, Chairman Bittel has been refreshingly open to feedback, given by myself and others, about his conversational style and modified his approached when he learned that others found it off-putting." she said. 
On Friday, FDP chairman Stephen Bittel said he would be resigning after a Politico Florida story detailed the allegations of six former Democratic Party staffers and consultants who said Bittel was inappropriate and "creepy" with them, leering at young women and even inviting female staffers aboard his private jet.
Bittel was supposed to formally resign on Monday, but no formal resignation letter had been submitted to party leaders at the time of this article's release. 
Boynton Brown has been a particular source of controversy for the FDP since she hopped onboard with the party earlier this year. 
In May, Boynton Brown came under fire for comments she made about poor voters. Boynton Brown seemed to imply they didn't care about issues and instead voted on their emotions. 
"The issues have not been the same everywhere," she said at a Broward Democratic Progressive Caucus event. "So, I believe that people are emotionally reacting to the emotion. I believe, and again I don't have the data to back this up, but is that Bernie found a core group of people who were excited about 'issues,' and their passion, and enthusiasm, and energy created an emotion that more people reacted to. That's what I saw from an outside perspective."
Boynton Brown was a newcomer to Florida politics and replaced executive director Scott Arceneaux, who stepped down after longtime Democratic fundraiser Stephen Bittel took over as party chair in January. She previously worked executive director of the Idaho Democratic Party. 

This is a developing story. Check back for updates. 
Reach reporter Allison Nielsen by email at allison@sunshinestatenews.com or follow her on Twitter: @AllisonNielsen.