January 31, 2018 - 11:30am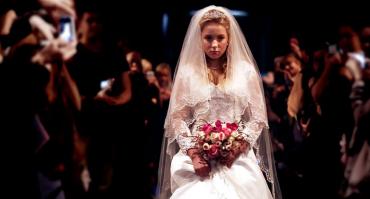 The Florida Senate voted unanimously in favor of a bill banning child marriages on Wednesday.
The measure, SB 140, would prohibit anyone under the age of 18 from tying the knot. Florida law currently allows people as young as 16 to get married.
 
If signed into law, Floridians hoping to wed would be required to provide their Social Security numbers to the county or circuit court who would then verify whether the parties were of legal age. 
 
An amendment to the measure would whack violators of the bill with a misdemeanor if they issued marriage licenses to underage children.
 
Bill sponsor Lizbeth Benacquisto, R-Fort Myers, said marriage license "loopholes" had been used and abused to cover up sexual abuse of young women.
 
Benacquisto pointed to the case of Sherry Johnson, an 11 year-old from Tampa who was married by a Pinellas County Clerk to a 20 year-old member of her church who raped and impregnated her.
 
As child welfare authorities investigated, church officials decided the best way to "clean up" the controversy and decided Johnson and her rapist should get married.
 
Officials in Pinellas County were aware of Johnson's age at the time and issued the license anyway. 
 
Johnson testified she "couldn't get out" of the marriage with her abuser, with whom she had six children. She had her first child when she was just 10 years old. 
 
"So many minors are actually getting into situations they can't get out of," Johnson told a Senate committee of the situation earlier this month. "[Children] are able to go in and get married but they can't get out of situations when they get into it, and that's sad."
 
The U.S. Department of Health considers a marriage under the age of 18 a "human rights abuse," though child marriages still happen nationwide.
 
Over 1,800 marriage licenses were issued to minors in Florida from 2012 to 2016, a statistic supporters of the measure said was a surprise. 
 
"Until you put a face on this issue, people don't understand," said Sen. Lauren Book, D-Plantation, who sponsored the measure. "Sherry has been that face. She has been able to destigmatize the process."
 
A similar measure -- HB 335 -- is currently making its way through the Florida House. 
Reach reporter Allison Nielsen by email at allison@sunshinestatenews.com or follow her on Twitter: @AllisonNielsen.
---
READ MORE FROM SUNSHINE STATE NEWS