September 26, 2017 - 11:30am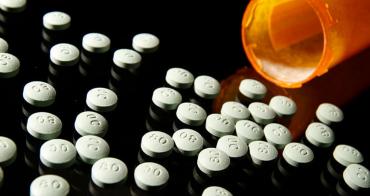 Gov. Rick Scott says Florida isn't playing around when it comes to opioid abuse -- and he knows how to fight back against the epidemic which has killed thousands in Florida and nationwide.
On Tuesday, Scott announced a new $50 million proposal to combat opioid abuse in Florida. The legislation will hone in on ways the Sunshine State can work to fix a problem which has wreaked havoc on the lives of hundreds of thousands of Floridians.
The proposed legislation will limit how many pills Floridians can receive by restricting prescriptions to a three-day limit unless "strict conditions" are met for a seven-day supply. 
Some pharmacies, like CVS, have already said they will restrict opioid prescriptions to seven-day supplies by the end of the year. 
Prescribers and healthcare professionals will be required to participate in the Florida Prescription Drug Monitoring Program, a statewide database which monitors controlled prescriptions in Florida. 
Florida will also continue its fight against pain management clinics and a portion of the $50 million would be funneled into substance abuse treatment, counseling and recovery services and the Florida Violent Crime and Drug Control Council. 
Scott will push the proposal as part of the state's budget for the 2018-2019 fiscal year. 
"We made a commitment here in Florida to do everything possible to support our communities and fight the national opioid epidemic, and while we have taken major steps to fight this crisis, more must be done," Scott said Tuesday.
The governor said he has spent months traveling around the state meeting with the real faces of drug addiction. Opioid abuse has skyrocketed in recent years, overwhelming states like Florida, which declared a statewide public health emergency over the growing problem earlier this year.
According to CDC estimates, the amount of prescription opioids sold in the U.S. has nearly quadrupled since 1999, yet there has not been an overall change in the amount of pain that Americans report. Deaths from prescription opioids—drugs like oxycodone, hydrocodone, and methadone—have more than quadrupled in that time.
 
Ninety-one people die each day from overdosing on opioids like oxycodone and heroin. 
"As states across the country continue to fight this national epidemic, we must make sure Florida is doing our part to help vulnerable individuals and keep our families safe," Scott said.
 
Senate President Joe Negron, R-Stuart, and House Speaker Richard Corcoran, R-Land O'Lakes said they were fully onboard with Scott's proposal.
 
"The Senate looks forward to working with Governor Scott and our colleagues in the Florida House as we continue to do all we can to protect Florida communities from this national epidemic," Negron said in a statement Tuesday.
"The State of Florida is fully dedicated to protecting our families and communities from the national opioid epidemic," said Corcoran, adding he would work with the governor and fellow lawmakers to ensure families, healthcare professionals and law enforcement officers have "all the resources they need" in the fight against opioid abuse. 
Attorney General Pam Bondi also weighed in on the issue on Tuesday. Bondi has spearheaded the fight against pill mills in Florida and also sits on President Trump's White House's Opioid and Drug Abuse Commission.
"We are in the midst of a national opioid crisis claiming lives in Florida, and we must do everything we can to stop drug abuse and save lives," Bondi said. " It will take an all-hands-on-deck strategy, not only in Florida, but nationwide to address this crisis destroying American families."
More details on the proposed legislation are forthcoming.
Reach reporter Allison Nielsen by email at allison@sunshinestatenews.com or follow her on Twitter: @AllisonNielsen.
---
READ MORE FROM SUNSHINE STATE NEWS