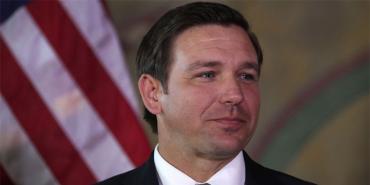 On Monday, Gov. Ron DeSantis announced that the unemployment rate in Florida fell to 3.4 percent in January. It had been 3.5 percent in December, the last full month that Gov. Rick Scott held office in Tallahassee. DeSantis took over at the start of the second week in January. 
DeSantis showcased the state outpaced the nation when it came to job growth in the past. While the nation saw 2.1 percent job growth last year, Florida saw 2.7 percent job growth. 
 "Florida's economy is strong, but we cannot rest on our laurels," said DeSantis said on Monday. "We have to build on our success by keeping taxes low and regulations reasonable, becoming the number one state for career and technical education and making smart investments in our infrastructure and environment. Only then can we ensure every Floridian has the opportunity to achieve economic prosperity."
"Governor DeSantis' bold vision for Florida's economic future starts with the work our agency is doing today – prioritizing disaster recovery and workforce development," said Executive Director of the Florida Department of Economic Opportunity Ken Lawson. "We will continue to work to build a resilient and diverse healthy economic environment for Florida communities all across the state."
Over the past year, almost 210,000 jobs were created in Florida with professional and business services leading the way at 54,000 new jobs followed by education and health services with 35,900 news jobs and 29,400 new jobs in trade, transportation, and utilities.
Monroe County had the lowest unemployment rate in the state at 2.8 percent followed by St. Johns County and Okaloosa County at 3.4 percent each and Orange County and Seminole County at 3.5 percent each.
Gulf County had the highest unemployment rate in the state at 7.4 percent followed by Bay County at 6.0 percent, Citrus County at 5.9 percent and Hendry County at 5.8 percent.