August 31, 2017 - 12:30pm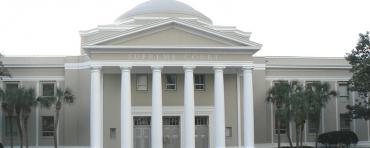 The Florida Supreme Court handed Gov. Rick Scott a win over Orange-Osceola State Attorney Aramis Ayala on Thursday, officially ruling Scott has the authority to take away Ayala's death penalty cases.
In a 5-2 ruling, the Florida Supreme Court ruled in favor of Scott, who stripped Ayala of nearly 30 cases after her office declared it would no longer pursue the death penalty. Scott then reassigned the cases to neighboring State Attorney Brad King.
Ayala fought back, taking the matter to court in April, alleging Scott didn't have the authority to take away her cases, but she ultimately did not walk away victorious.
The court ruled the governor was able to reassign Ayala's cases.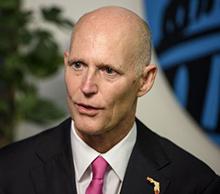 "The executive orders reassigning the death-penalty eligible cases in the Ninth Circuit to King fall well 'within the bounds' of the Governor's 'broad authority,'" wrote Justice C. Alan Lawson.
Gov. Scott, the judges wrote, did not attempt to interfere or decide which cases deserved the death penalty, but he did "faithfully execute" Florida law by guaranteeing the death penalty remained on the table for prosecutors. 
Justices R. Fred Lewis, Charles Canady, Ricky Polston and Jorge Labarga concurred with Lawson.
Justices Barbara Pariente and Peggy Quince dissented, saying Ayala acted "well within the bounds" of Florida law regarding the death penalty and disagreed with her removal from the cases. 
"Every day State Attorneys are tasked with making tough choices as to which crimes to prosecute and which penalties to pursue in consideration of their offices' limited resources," Quince wrote. "Because State Attorney Ayala's decision was within the bounds of the law and her discretion, Governor Scott did not have 'good and sufficient reason' to remove her from these cases."
The governor praised the decision Thursday. 
"Crimes like these are pure evil and deserve the absolute full consideration of punishment – something that State Attorney Ayala completely ruled out," Scott said in a statement. "She unilaterally decided to not stand on the side of victims and their families, which is completely sickening. In Florida, we hold criminals fully accountable for the crimes they commit – especially those that attack our law enforcement community and innocent children."
Lawson went on to slam Ayala for misinterpreting state law by not seeking the death penalty for numerous cases. 
"Under Florida law, Ayala's blanket refusal to seek the death penalty in any eligible case, including a case that 'absolutely deserve[s] [the] death penalty' does not reflect an exercise of prosecutorial discretion; it embodies, at best, a misunderstanding of Florida law," he wrote. 
 
Moving forward, Ayala responded Thursday saying she had organized a death penalty review panel to throughly review first-degree murder cases. Ayala did not have details on which prosecutors, specifically, would sit on the panel. 
"With implementation of this panel, it is my expectation that going forward all first-degree murder cases that occur in my jurisdiction will remain in my office and be evaluated and prosecuted accordingly," Ayala said in a statement.
This is a developing story. Check back for updates.
Reach reporter Allison Nielsen by email at allison@sunshinestatenews.com or follow her on Twitter: @AllisonNielsen.