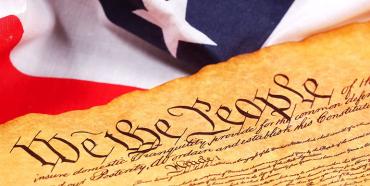 A young Florida woman who literally fears for her life needs a champion. I'm hoping it will be Attorney General Pam Bondi.
I'd like to see Bondi do what the National Rifle Association is asking in federal court filings -- back off and allow the 19-year-old who wants to be a plaintiff in the National Rifle Association's challenge to a new Florida gun law to continue using the pseudonym "Jane Doe."
This young woman ought to be a plaintiff if she wants. The case affects her directly. This is the law that made it illegal to sell guns to anyone under 21.
But she needs the cover of anonymity. She shouldn't have to fear a barrage of reprisals. She needs to continue as Jane Doe.
So far, all I've seen in the media are threats and intimidation leveled against NRA lobbyist and lightning rod Marion Hammer. But I'm afraid all that might be doing is distracting Bondi. I don't want her to miss the point.
Hammer has received "scores" of revolting email and social media messages -- from "Blood on your hands. You're going down" to "a dyspeptic nasty old bag" whose "extremist ideology is getting a lot of people killed;" from "Should have been you as one of the victims" to "May you rot in a prison cell before you rot in hell."
But the Declaration of Jane Doe and the Motion to Proceed with Pseudonyms has nothing to do with Marion Hammer.
Hammer may be a 79-year-old grandmother, but she's been getting nutsy-scary-nasty mail for years. She can take care of herself. 
"This is NOT about me," she told me Wednesday morning. "This is about shielding and protecting a 19-year-old young woman from bullying, harassment, threats, attempted intimidation, despicable filth and malicious hate-mongering from the gun banners. Jane Doe has a right to stand up for her rights and beliefs without being subjected to this," Hammer said.
I couldn't agree more.
So, this is how I see it:
The Second Amendment doesn't protect those who use their guns to shoot people. Neither should the First Amendment protect those who use their "free speech" to threaten, harass and bully. Especially threaten.
I realize it's probably not that simple, that the law probably isn't on my side. But Bondi doesn't need the law just to turn her back on this one young woman's Jane Doe ask. 
Perhaps in asking for anonymity, Jane Doe was thinking about the five decades of abuse Marion Hammer has had to endure.
Perhaps she was thinking of sexual predator victim and whistleblower Rachel Perrin Rogers, whose character was well and truly assassinated as soon as Sen. Jack Latvala and his lawyers knew her name.
Perhaps there were others she knew -- as we all do somewhere in our lives -- who got hurt trying to be strong and brave in the face of overwhelming cruelty and danger.
On Wednesday I asked Kylie Mason, Bondi's press secretary, what the attorney general plans to do for or against Jane Doe. 
"We plan to file a brief addressing this matter by the deadline on Friday," Mason said. "As this litigation is ongoing, we cannot comment further."
In the meantime, no matter what side you're on, you might want to have a look at all of the filings in this lawsuit in the blue "Download" attachments below.
We're always itching to make laws punishing hate speech and bullies in this country. Can't we buy Jane Doe's safety an insurance policy?
Reach Nancy Smith at nsmith@sunshinestatenews.com or at 228-282-2423. Twitter: @NancyLBSmith
---
READ MORE FROM SUNSHINE STATE NEWS
Woman Seeks to Keep Anonymity in NRA Lawsuit