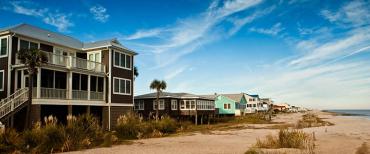 Vacation rental companies and property owners are praising a House committee's passage of a bill to prevent local governments from adopting laws to regulate vacation rentals in the Sunshine State on Tuesday.
The bill, HB 425, sponsored by Rep. Mike LaRosa, R-St. Cloud, weaved its way through the House Agriculture and Property Rights Subcommittee by a vote of 9-6.
The measure would ban cities, towns and local governments from encroaching on vacation rental companies like Airbnb and Home Away, and effectively require municipalities to treat vacation rental homes just like any other home in any given neighborhood.
Beginning in 2011, those protections against regulations used to be available to vacation rental properties. But facing pressure from cities and local government, Florida caved, rolling back those regulations in 2014. 
Homesharing operations have been a booming industry in Florida in recent years. The premise is simple: homeowners can offer up their residences for rental purposes and vacationers can nab a better deal on top of a cozier experience than one they'd get at a hotel.
Companies like Airbnb have seen a significant increase in business as the demand for vacation rentals through homesharing companies has grown. Just last year, Airbnb renters earned $173 million, welcoming 1.5 million visitors through 32,000 properties. 
But operations haven't been all smooth sailing. Homeowners who capitalize on the ease of simply listing a property online for renting sometimes do so without getting the proper licensing, which can lead to trouble and large fines. 
Fines for offenders generally begin at $500, but in cities like Miami Beach, those fines can skyrocket up to $20,000.
Local officials like Miami Beach Mayor Philip Levine said fines should be higher to discourage homeowners from renting out their houses to tourists illegally.
"I think [the fines] can be increased, actually," said Levine. "Twenty thousand dollars is not enough. Our community is not in favor of short-term rentals."
Another vacation rental ordinance in Anna Maria last year put an eight-person limit on occupancy in short-term vacation rentals, which prompted over 100 Bert Harris claims saying the city lowered the value of their property. 
Statewide polling has shown nearly all Floridians -- 93 percent -- believe Floridians should be allowed to rent accommodations other than hotels.  
LaRosa said the bill was crucial for promoting fairness and equality in homeowning and homesharing operations.

"There is no reason one homeowner's private property rights should be picked over another," said LaRosa.
 Travelers, vacation rental companies said the bill's passage would benefit Florida's economy, renters and homeowners.
"The legislature has the ability to do two things - ensure that one home owners' property rights are not trampled on for another and to also ensure local governments focus on issues related to the health, safety and welfare of both citizens and travelers versus regulating whether or not a private home should have carpet or tile," said Home Away spokesperson Jennifer Green.
In response, a group of them joined forces to launch a website, www.DontTakeMyFLVacation.com,  as an "advocacy platform" to connect travelers and property owners with state lawmakers. connecting travelers and property owners with local legislators.
"Common sense vacation rental legislation that limits needless local regulations, increases options for consumers and protects private property rights of owners is a win-win for Florida," said Florida Chamber Director of Infrastructure and Governance Policy Christopher Emmanuel.
The Senate companion bill, SB 188, sponsored by Sen. Greg Steube, R-Sarasota, has yet to be heard in committee. 
Reach reporter Allison Nielsen by email at allison@sunshinestatenews.com or follow her on Twitter: @AllisonNielsen.