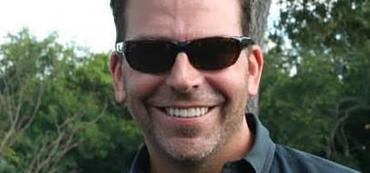 Toby Overdorf
Toby Overdorf, a longtime Treasure Coast resident and business owner, announced his 2018 candidacy for the District 83 Florida House seat on Thursday, same day as his first official fundraiser. 
Gayle Harrell, R-Stuart, who has represented the district since 2010, is term-limited next year. District 83 includes parts of Martin and St. Lucie counties.
Overdorf, 47, serves on the Republican Party of Florida Executive Committee and is familiar to many Republicans around the state. He is running on a platform of pro-growth economic policies that promote job creation, greater economic prosperity, and the completion of necessary environmental restoration projects. 
"With the right policies in place, I have no doubt Florida's best days are ahead of us," said Overdorf. "For too many years, I've seen firsthand how too much regulation and excessive taxation strangle our free enterprise system. We've got to unleash entrepreneurs and small business owners to innovate and pursue expansion that will put more people to work." 
Overdorf founded Crossroads Environmental Consultants in 2002 and served as its president until 2016. In that role, he expanded the business to become a nationally recognized company certified by the U.S Government to perform throughout the United States and the northern Caribbean. Currently, he is the Environmental Division president of EDC, Inc., a full-service local land development firm that he has expanded from seven to 28 employees.
Overdorf is probably as qualified to serve in Florida elected office as anyone, say party-entrenched Republicans who told Sunshine State News they have seen "his energy, intelligence and common sense" up close.
He has been very active in the community, providing leadership to several local organizations, including serving as president of the Palm City Chamber of Commerce. He also served on the Board of Directors of Leadership Florida (in fact, was a classmate of Florida Chamber CEO Mark Wilson), as a Torrey Pines Molecular Institute trustee, and the St. Lucie County Economic Development Council. 
"Experience has taught me how important it is for us to have a strong conservative voice in Tallahassee," said Overdorf. "I look forward to working hard to make sure government serves the people and not the other way around. The fact that I am a small business owner and science-educated gives me the ability to be a unique voice for my constituents." 
Overdorf doesn't shy away from talking about his interest in pursuing a leadership role in the House. "I know what it takes to makes changes up there, (current House Speaker) Richard Corcoran has taught me that, and I'm running to make a difference for my community and my state," he told SSN.
Asked what committees he hopes to serve on, he said, "Natural Resources and I hope I can work my way up to Appropriations."
Overdorf is working with consultant Brad Doster of Tallahassee. As yet, no one else in any party has filed for the office.
Reach Nancy Smith at nsmith@sunshinestatenew.com or at 228-282-2423. Twitter: @NancyLBSmith