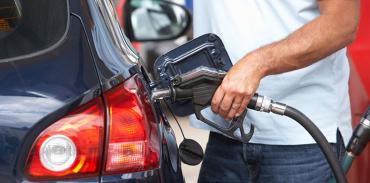 Gas prices continue to drop in Florida and that could continue in the days to come.  
AAA released its latest study of gas prices at the state and national levels on Monday with good news for Florida drivers. At the start of this week, gas prices averaged $2.27 across the Sunshine State, dropping 6 cents from the start of last week and 3 cents below where things stood at this time last year. This comes close to a $2.26 average in the middle of February which, so far, has marked the lowest gas prices in Florida in 2017. Gas prices across the Sunshine State have been on the decline this month, dropping from $2.37 at the start of June.
Gas prices in Florida are slightly below the national average of $2.296 on Sunday. That is a drop of 4 cents from the start of last week. 
Mark Jenkins, a spokesman for AAA and the Auto Club Group, sounded a hopeful note on Monday, saying gas prices could remain low for the immediate future. 
"The plunge at the pump comes as oil prices took a pounding for the third week in a row," Jenkins said. "Markets moved lower after another round of supply data showing high U.S. and global refinery production. American motorists are the big winners here, as they fill their tanks for a summer road trip. These low gas prices should stick around for a while until oil prices change course."
South Florida continues to have the highest gas prices in the state. The West Palm Beach-Boca Raton area saw an average of $2.37 on Sunday making it the most expensive area in the state. Miami followed at $2.33 with Fort Lauderdale right below it with an average of $2.32.
The Tampa Bay region saw the least expensive gas prices in the state with an average of $2.21 for Tampa, St. Petersburg and Clearwater followed by Orlando at $2.22. 
---
READ MORE FROM SUNSHINE STATE NEWS
The Curious Case of Alex Diaz de la Portilla and the 10,000 Fake Twitter Followers