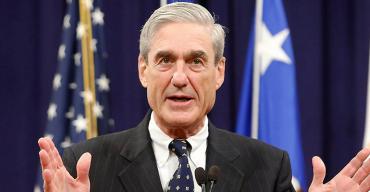 On Wednesday,  U.S. Deputy Attorney General Rod Rosenstein named former FBI director Robert Mueller to serve as special counsel to investigate Russia's role in 2016 presidential election. Here are some of the reactions from the Florida congressional delegation:
"Mr. Mueller is widely respected for his independence and professionalism. I have confidence that he will conduct a fair and thorough investigation. For the sake of the country, all parties must fully cooperate with his efforts that are focused on Russian interference in the 2016 presidential election. This effort should in no way be allowed to impede the ability of the Senate Intelligence Committee to conduct and conclude its investigation into the same subject. It is my hope that these investigations will now move expeditiously."--U.S. Sen. Marco Rubio, R-Fla. 
"The appointment of a special counsel to investigate potential wrongdoing between Russia and President Trump is an important and overdue step to fully uncover the extent of Russian meddling in our political system and potential obstruction of justice. A fully independent investigation outside of the partisan politics of Congress is required to restore public trust. This is a tall order and I hope the special counsel is up to this task. The appointment comes on the heels of intransigence by congressional Republicans who as late as this afternoon refused to bring to the House floor a bipartisan bill I have co-sponsored to establish a bipartisan, independent commission to investigate the malign Russian influence on our democratic system, the Trump campaign, and his administration. I urge President Trump, all of his associates and all who love this country to be forthright and do everything they can to cooperate and aid the investigation. The American people deserve no less."--U.S. Rep. Kathy Castor, D-Fla.
"This is a very positive development, it is evidence that this Administration is taking this Russia probe seriously, that this is going to be a probe that is independent. The fact that they have chosen someone like Director Mueller, someone who enjoys respect from both Republicans and Democrats, who is experienced, who knows how the FBI works, clearly as he led it for a considerable amount of time, also knows how the Justice Department works.
 
"This is something that every American should be celebrating today. Why? Because we all want to get to the bottom of what the Russians did to influence our election and we need to know if any U.S. persons in any way collaborated or colluded with the Russians. This will get us many steps closer to the truth and that's something that we should all be very happy about tonight."
 
…
"This is a very positive step toward getting closer to the truth of whatever the Russians did to influence elections in the United States, if they tried to engage any U.S. persons, and if any U.S. persons ended up collaborating to undermine our democracy. Something that Republicans and Democrats agree about is that our democracy, our institutions are the most important things that we have to protect. Again, this is evidence that this Administration is, at least now, taking this very seriously, and I look forward to hearing from Director Mueller, to understanding exactly how he plans to continue the investigation that was already underway. And I surely hope that this will help us eventually get to the bottom of everything, make sure the full truth is revealed for every American to see." --U.S. Rep. Carlos Curbelo, R-Fla. 
"We should never run or hide from the truth.  If we seek out truth and embrace it then Americans can know we all play by the same set of rules.  I hope former FBI Director Robert Mueller can be looked at as unbiased and his finding respected by all involved." --U.S. Rep. Brian Mast, R-Fla. 
 
 "I'm encouraged by the Justice Department's decision to appoint a special prosecutor to investigate the Trump-Russia connection, and I have a deep respect for former FBI Director Mueller. Assuming he is given true independence, this appointment will remove some of the clouds that have hung over our system of justice during this deeply troubling situation. It's certainly overdue. 
"However, the investigation must include Russia's meddling in the 2016 election, the Kremlin's possible ties to the Trump campaign, and the President's alleged interference in the Michael Flynn investigation. This is a positive step, but more still needs to be done to ensure that we provide the whole truth to the American people." --U.S. Rep. Debbie Wasserman Schultz, D-Fla.