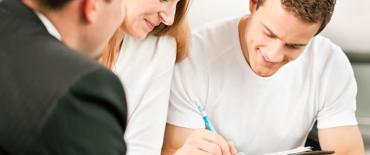 Unmarried couples can now legally live together in the Sunshine State. 
The statewide ban on cohabitation is officially over after Gov. Rick Scott signed a bill into law ending the ban on Wednesday. The legislation was part of a handful of other bills given the green light to become law in Florida this year. 
The bill,HB 4003/SB 498, sponsored by Reps. Richard Stark, D-Weston, and Michelle Rehwinkel-Vasalinda, D-Tallahassee and Sen. Eleanor Sobel, D-Hollywood, repeals a nearly 150-year old law which made it a second-degree misdemeanor for unmarried couples to "lewdly and lasciviously cohabitate together."
The old law was originally put into place to prevent racial-mixing and intra-familial marriage and many other states had similar laws. As the years went on, other states simply got rid of the ban. 
Florida was one of the few remaining states to still have anti-cohabitation laws on the books. Michigan and Mississippi still prohibited the practice at the time of this article's publishing. 
The law was rarely enforced, but there had been some instances as recently as 1979 where state regulators would reference the statute to suspend business licenses. Between 2007 and 2011, nearly 700 couples were penalized for living together unlawfully, according to a report from WCTV. 
The crime used to carry a fine of up to $500 or up to 60 days in jail as a second-degree misdemeanor. 
According to a press release, census data from 2010 showed nearly 550,000 Floridians were living together without being married. 
"It's a victory to have our laws reflect the real world and get rid of old laws that no longer have any support," Said Rep. Stark. "It's also another case of the Legislature recognizing the real lives of a huge and diverse population. We can always have more of that."
 
Census data from 2010 showed nearly 550,000 Floridians lived together without being married.
 
State lawmakers tried for years to repeal the law, but had little success until the 2016 legislative session. 
"Whether friends or more, government has no business looking under the sheets. In talking to elders in Florida, who often live together for financial reasons and companionship, they were distressed to find out they might be breaking the law even if they were just friends," Rep. Rehwinkel Vasilinda said. "In the past, House rules only allowed the repeal of an entire section of a statute. With the new House rules, I was able to take a scalpel to the statute, removing a specific phrase about cohabitation while leaving the public lewd and lascivious portion intact.
 
Rehwinkel-Vasilinda called the bill's passage a "victory for smaller government."
Though the law was very rarely enforced, there were instances as recently as 1979 of state regulators using the statute to suspend business licenses. Florida had been one of only three with cohabitation prohibitions still on the books. No longer. With the governor's signature, the bill sponsored by Sen. Eleanor Sobel, D-Hollywood, became effective immediately.
 
"I appreciate the governor's action, Senator Sobel's work on the companion bill and all the bipartisan support in both the House and Senate," Rep. Stark said.
Reach reporter Allison Nielsen by email at allison@sunshinestatenews.com or follow her on Twitter: @AllisonNielsen.