September 7, 2017 - 7:00pm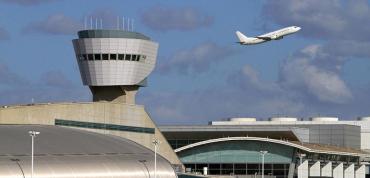 Floridians hoping to flee the potential danger from Hurricane Irma were left with few options after several airlines reportedly price gouged tickets out of harm's way, forcing airlines to respond and do their part to help fleeing Floridians. 
Several airlines came under fire for reportedly skyrocketing prices for flights leaving Florida hub cities like Miami and Orlando during the week as demand increased significantly with many Floridians trying to leave the state.
American Airlines, United and Delta all were said to have raised prices dramatically, lowering chances people would be able to get out of Florida unless they were ready to empty out their pocketbooks.
One woman, Leigh Dow, found a Delta plane ticket price from Miami International Airport raised from $547 to over $3,200 in a matter of hours as Hurricane Irma inched its way closer to the Sunshine State.
"Shame on you @delta," Dow wrote on Twitter. "Jacking from $547 to over $3200 for people trying to evacuate responsibly?"
Delta denied raising airfare prices and attributed the mishap to Dow's usage of Expedia. Delta said it later spoke with Dow directly and resolved the issue.
United Airlines was also blamed for raising prices, with some flights out of Miami costing over $6,000 -- an error the airline said was blamed on a technical glitch confusing main cabin airfares with first class tickets.
Airlines largely responded by denying the claims and offering more flights and competitive fares, which were quickly snatched up by desperate Floridians hoping to avoid Irma's path.
On Thursday, Delta added 2,000 more seats to flights leaving Florida, adding flights from Punta Cana, Nassau, Freeport, Key West, Miami, Ft. Lauderdale, Sarasota, Orlando and other Florida cities.
Another 1,300 seats were added to Friday flights and one-way fares were capped at $399 through Sept. 13.
Other airlines have kept fares competitive as the number of passengers trying to flee Florida increased dramatically this week.
JetBlue airlines, which is headquartered in Orlando, offered flyers $99 one-way tickets out of Florida through Sunday. Several flights from Chicago, New York and Boston were already sold out at the time of this article's publication.
American Airlines pre-capped fares at $99 for tickets flying out Sept. 10 through Sept. 13. 
Hurricane Irma, now a Category 5 storm, is expected to make landfall in Florida this weekend. The storm was initially forecast to hit just along the East Coast of Florida, but the trajectory had shifted westward by  5 p.m. EST Thursday.
Gov. Rick Scott has declared a State of Emergency in all 67 Florida counties and many schools and offices were shut down Thursday and Friday as preparations for the extremely powerful storm entered the eleventh hour. 
The governor urged Floridians to take any potential evacuation orders seriously and start moving when given the go-ahead.
"I've been telling everybody you've got to listen to your local officials," Scott said. "If they say evacuate, get out then. Don't wait because the highways are going to get busy. We're already seeing more traffic coming through -- all the way up through [Interstate] 75 and 95 -- so get ready. Be prepared, have a plan, and get out when they say to get out."
Reach reporter Allison Nielsen by email at allison@sunshinestatenews.com or follow her on Twitter: @AllisonNielsen. 
---
READ MORE FROM SUNSHINE STATE NEWS
Hurricane Irma, Political Rainmaker for Rick Scott?
Backroom Briefing: NASA Pick Faces Rough Launch