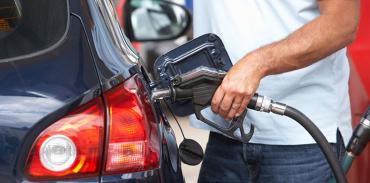 Despite increasing throughout April, gas prices in Florida are holding steady and are under the national average. 
AAA released a study on Monday which found, on Sunday, gas prices standing, on average, at $2.73 per gallon across the Sunshine State, a penny lower than last week and under the national average which remains at $2.81 per gallon where it stood a week ago. At this time last year, Florida drivers were paying, on average, 35 cents less a gallon. The national average at this time last year stood at $2.35 per gallon. 
The West Palm Beach and Boca Raton market had the most expensive gas in Florida at $2.85 per gallon followed by the Crestview-Fort Walton Beach area where prices averaged $2.83 a gallon and Panama City where prices stood at $2.82 per gallon. The Tampa-St. Petersburg-Clearwater area and the Orlando market had the least expensive gas in Florida with prices averaging $2.65 per gallon followed by the Melbourne-Titusville market where prices stood at $2.66 per gallon. 
AAA warned of potentially higher oil prices this week if President Donald Trump pulls out of the nuclear deal with Iran and imposes sanctions on that oil producing nation. 
Mark Jenkins, a spokesman with AAA and the Auto Club Group, said that drivers across the nation should expect prices to dip slightly over the summer but that could be impacted by Trump's decision in regards to Iran. 
"Preliminary projections had gasoline averaging around $2.75 this summer," Jenkins said on Monday. "However, all bets are off right now, pending the president's decision on the Iranian nuclear deal. Gas prices were relatively stagnant last week, but we could see a slight boost, based on oil price gains last week and the potential for additional hikes in the coming days."
---
READ MORE FROM SUNSHINE STATE NEWS
Gas Prices in Florida Reach a Three Year High
AAA: Florida Could Soon See the Highest Gas Prices in More than Three Years