February 8, 2018 - 6:00am
Recommendations made by a special Florida House committee on hurricane preparedness have reached a roadblock midway through the 2018 legislative session, casting doubt over whether or not the state will pass some of the recommended reform measures to make improvements for hurricane preparedness efforts. 
The Florida House's Select Committee on Hurricane Response and Preparedness presented its final list of recommendations nearly a month ago on Jan. 16. 
At 120 pages, the report is lengthy. It suggests the state make significant changes in regulations for nursing homes and assisted living facilities, requiring the homes to have adequate emergency power necessary to protect their residents from unsafe temperatures should they lose electricity. 
That specific recommendation comes on the heels of a tragedy at a Hollywood nursing home where 14 people died after the facility lost power in the days post-Hurricane Irma. 
The lack of generators wasn't the only roadblock to power restoration efforts following last year's hurricanes. Efforts to restore electricity throughout the state were hindered by wind-whipped trees which fell and took out power lines as well.
State lawmakers seem to have overlooked another critical component of protecting the state from future storms, however, and Infrastructure improvements appear to have fallen by the wayside in legislative proposals.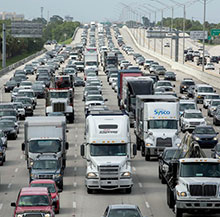 Florida utility companies have pledged to invest the proceeds from the recent tax reform package into hurricane costs, infrastructure improvements and rate reductions which all aim to lighten the load off of consumers' pocketbooks and improve the quality of their electric service. 
The House committee said it would consider developing policies to harden the power grid, even promoting underground utilities in some areas. 
Placing power lines underground offers protection for utilities and could even help speed up restoration efforts.
Power companies took the lessons learned from the active 2004 and 2005 hurricane seasons and hardened their systems to prepare for future storms -- and those efforts ultimately paid off years later during Hurricane Irma.
Irma caused massive damage when it ripped through the state in September, leaving millions of Floridians without power, but utility companies were able to turn the lights back on quickly as a result of improvements made 13 years earlier. 
Complete power restoration took just 10 days after Irma, nearly half the time it took after Hurricane Wilma, when power restoration took 18 days.
"Hardening will prevent some outages, but the big benefit of hardening is the ability to restore quicker," said FPL vice president Bryan Olnick during a committee meeting last year. 
Still, lawmakers haven't been quick to advance proposals investing in the state's infrastructure grid and local ordinances have also been blamed for slower restoration times.
Cities like Coral Gables became frustrated after Irma and blamed FPL for slow power restoration due to aging infrastructure problems, while FPL said trees and excess vegetation were to blame for the outages. 
Spending the extra money to bury power lines, a costly endeavor, could ultimately be a fruitful endeavor in times of crisis, but state lawmakers have yet to act on the idea -- and the legislative session is quickly coming to a close. 
Reach reporter Allison Nielsen by email at allison@sunshinestatenews.com or follow her on Twitter: @AllisonNielsen.