A new poll shows more than half of Americans believe a climate full of political anger is what led a gunman to open fire on Republican congressmen as they practiced for a charity baseball event this week.

A controversial K-12 education bill is expected to become law Thursday after Gov. Rick Scott gave the legislation his blessing despite mixed reactions over whether or not the bill would truly be a boost to the state's public school students.
Florida congressman Alcee Hastings, D-Fla., is endorsing Andrew Gillum for governor.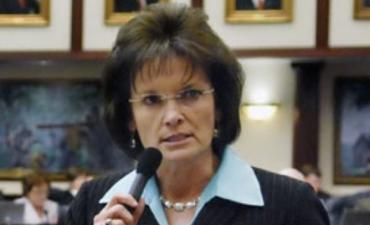 Commissioner of Agriculture hopeful and state Sen. Denise Grimsley reeled in over $71,000 in total post-session.
Add one more name to the growing list of supporters for Berny Jacques' bid to the Florida House of Representatives.
House District 66 hopeful and political newcomer Berny Jacques continues to rack up local endorsements in his bid to head to Tallahassee next year. 
The Republican Party of Florida will host its spring quarterly meeting in Tampa this weekend.
The Florida Constitution Revision Commission will hold six public hearings across the state over the next month, according to a press release sent Tuesday.
Republican Party of Florida chairman Blaise Ingoglia had high praise for Gov. Rick Scott's decision to appoint a special prosecutor to take over in the Markeith Loyd case.
Comments are now closed.
2018 may be a year away, but Rep. Manny Diaz Jr., R-Hialeah, is still reeling in the dough for his Senate campaign.
Comments are now closed.
Pages