2 Comments
DeSantis Appoints Ken Lawson, Recommends Jamal Sowell for Key Economic Posts
Gov.-elect Ron DeSantis announced Thursday that he has chosen Ken Lawson to serve as executive director of the Department of Economic Opportunity (DEO), and he will recommend to Enterprise Florida, Inc.'s (EFI) board that its directors appoint Jamal Sowell as their next president and chief executive officer (CEO) for the DeSantis-Nuñez Administration.  
"Ken Lawson had demonstrated his leadership ability since serving his country in the U.S. Marine Corps as a Judge Advocate General," said DeSantis in a written statement. "Since that time, he has brought his commitment to service home to Florida, where he has served as secretary of DBPR and president and CEO of VISIT FLORIDA. I have no doubt Ken will continue this tradition of outstanding leadership at the Department of Economic Opportunity and help the state continue to be an economic powerhouse, bringing new businesses to Florida and creating jobs for Floridians."
Gov. Rick Scott applauded DeSantis' choice of Lawson. "Ken Lawson has been a valuable member of my administration since the beginning of my first term as governor. ... I am confident Ken will continue to faithfully serve our state by working every day to create jobs, so each family can succeed in Florida."
During Lawson's career, he has served in numerous leadership positions for several private-sector companies and government agencies, where he balanced the needs of the private sector while protecting public resources. Prior to joining VISIT FLORIDA, he served as secretary of the Florida Department of Business and Professional Regulation for six years, where he led a team of 1,600 employees who successfully regulated more than 1 million businesses and professions across Florida.
DeSantis had this to say about Jamal Sowell: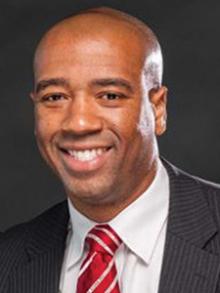 "A native Floridian, Jamal Sowell is a person of integrity who has served his country and, now, has successfully helped to lead and grow the Port of Tampa Bay -- one of the largest economic engines in the region. I am proud to recommend Jamal to serve as the next president and CEO of Enterprise Florida. I know he will bring his acumen to the department and will keep our state competitive and ensure our workforce has opportunities."
Sowell most recently served as Port Tampa Bay's chief of staff, where he was responsible for coordinating the operations of the president and CEO's office, interfacing regularly with Hillsborough County, the City of Tampa and the State of Florida on critical issues facing the port. Sowell also served as the primary liaison to the governor and state executive branch in his capacity as chief of staff.
Comments are now closed.